Residential & Commercial Pest Control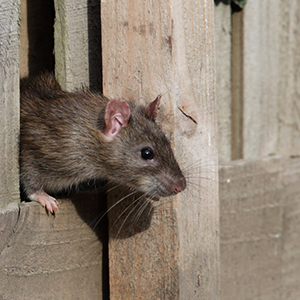 When it comes to putting your best foot forward as a business on the Central Coast, pest control at your facilities is a non-negotiable. If guests or visitors to your business notice that you have pests in or around the building, they'll likely be turned off by the prospect of doing business with you—whether you're a restaurant, hotel, retail location, or anything else.
Commercial pest control is a necessary service for many settings, and when you work with Lindar Pest Control, you can rest assured that we'll not only take care of infestations that are currently going on, but we'll implement strategies to ensure that the pests die off and aren't able to come back.
We are proud to provide a recurring barrier treatment for your business structure, which acts as an extremely effective deterrent for pests such as ants, roaches, rats, spiders, and more.
Why You Need Pest Control On The Central Coast
Central Coasts climate, while enticing to many people, does pose some issues when it comes to pest control. The moisture in the air as well as the warm temperatures provides an excellent breeding ground for pests of all types, from the harmless yet frustrating to the damaging and dangerous. No matter what type of pests you're dealing with, it's important to implement methods that don't just care of the existing pests. Proper, effective pest control will involve subsequent treatments of the area to ensure that pests cannot get into the building to re-infest.
Common Pests
Commercial pests can range from simply a nuisance to being very destructive. They can include, but are not limited to, termites, bedbugs, fleas, ants, roaches, spiders, ticks, and rats.
Termites have been found to cause more damage than fires, storms, and floods combined. If your business has termite problems, depending on the species, your business can suffer significant damage in as little as six months.
Bed bugs are highly invasive and at one point, it was thought that Central Coast had rid itself of them, but unfortunately, they have taken over and can be difficult to get rid of if the methods used aren't comprehensive. Be sure to work with a professional pest control company that has experience getting rid of bed bugs.
Fleas can be a big pain, as well. Commonly thought to be simply the bane of your pet's life, the truth is that they can and do bite humans as well.
Ants are some of the most common pest occurring on the Central Coast, but they can be gotten rid of and controlled relatively easily. Roaches, on the other hand, are able to eat just about anything, need very little food, and are extremely resilient. That, plus the fact that they are a nesting insect, means they are somewhat difficult to get rid of and there must be maintenance and a strategy to ensure their elimination.
Spiders can be poisonous and can bite, so it's important to monitor any spiders you notice—poisonous spiders can be deadly.
Ticks can also be very dangerous, as they carry disease and burrow into their warm-blooded prey (humans and pets). They also reproduce very quickly, so it's critical to act fast with ticks.
Finally, rats can cause big problems with your business. Lindar commercial pest control services ensure that rats—which are the cause of more than 40 percent of all structure fires on the Central Coast—don't get too comfortable in and around your business. Central Coast rats pose a danger to your guests, visitors, and customers, so be sure to contact a skilled pest control company if you need help.
The Lindar Commercial Pest Control Difference
Lindar Pest Control offers commercial pest control on the Central Coast, serving the surrounding areas. Because certain pests can be hazardous to our health, inflicting bites, stings, allergic reactions, and life-threatening diseases, we're proud to offer highly effective and reliable commercial pest control. on the Central Coast, we've been operating for over 20 years, and we're committed to providing extremely effective pest control. When you're dealing with a problem related to pests at your facilities, be sure to contact Lindar Pest Control.
Contact Us to Find Out More
If you're interested in learning more about Lindar Pest Control's commercial pest control on the Central Coast, feel free to contact us anytime. We're happy to discuss the plans we offer for your business' needs, and we'll work with you to ensure that all pests are eradicated and that a strategy is implemented so that they cannot and don't come back. Our goal is total customer satisfaction, and we work hard so that you can rest easy knowing we're taking care of pests.
Contact us anytime to find out more about our commercial pest control services.